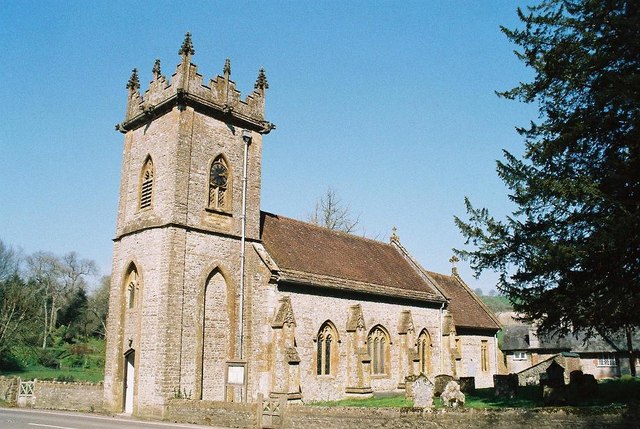 Parish Church of St Andrew - Minterne Magna
© Copyright Chris Downer and licensed for reuse under this Creative Commons Licence

Minterne Magna is a village about 2 miles north of Cerne Abbas, halfway between Dorchester and Sherborne. The village is sited near the source of the small River Cerne among the chalk hills of the Dorset Downs.

The church of St Andrew's dates from the late Medieval, the north porch is of 17th Century design; in 1894 the tower was restored and heightened and in 1897 the church was reseated in oak. The church contains many memorials to the Digby, Napier and Churchill families; one to Nathaniel Napier who built the almshouses in Dorchester, another to Admiral Sir Henry Digby who commanded HMS Africa at Trafalgar and a memorial window to the Hon. Theresa Digby.
Minterne House, at times the seat of one or other of the families mentioned above, is at the centre of the village surrounded by a large park and gardens (now open to the public). The house is odd having been rebuilt on the site of a Victorian house between 1903 and 1906 in a mixture of styles, the modern looking tower on the east front actually houses a water tank. Minterne Gardens today have a chain of small lakes, waterfalls and streams, and over one and a half miles of walks, with palm trees and towering rhododendrons, framed by tall cedar and beech trees, provide a new vista at each turn. They contain an important collection of Himalayan rhododendrons and azaleas from the Wilson, Rock, Forrest, and Kingdon Ward Expeditions to the Himalayas. These are combined with spring bulbs, cherries, maples and many fine and rare trees; the garden is noted for its autumn colouring.

Hartley, Lyons Gate and Middlemarsh are all tithings of Minterne Magna.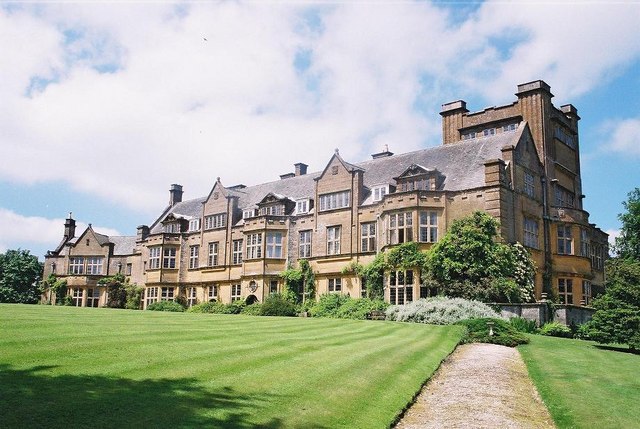 Minterne House: South Front
© Copyright Chris Downer and licensed for reuse under this Creative Commons Licence